On Monday, 23rd May, Recep Tayyip Erdoğan announced a future major military operation against Rojava. Plans for a cross-border invasion were endorsed on Thursday, 26 May by the Turkish Security Council, composed of civilian and military leaders. This future operation plan to invade within 30 km beyond the southern borders of the Autonomous administration of North East Syria.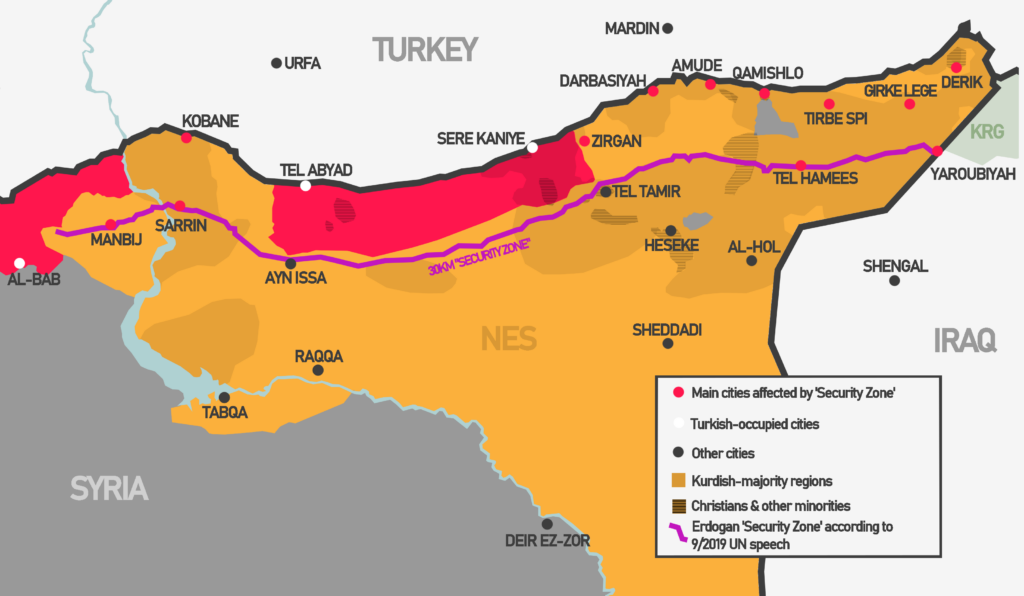 Erdogan did not provide further details but said the operation would begin after Turkey's military, intelligence and security forces complete their preparations. 
No date was given, but the communiqué issued after the meeting  left no doubt.  "The existing operations [those in Iraqi kurdistan]  and new ones to be conducted  are aimed at ridding our southern borders of the terrorist threat."
The impact of such a new operation will have disastrous impact on the population in this area and all the region (More info on this twitter threat from the Rojava Information Center ).
The situation is particularly tense since Turkey is member of NATO, Erdogan uses this position to object to Sweden and Finland's membership in the NATO alliance, citing the two countries alleged support for the PKK and other groups that Turkey views as terrorists, as well as their decision to impose restrictions on military sales to Turkey following Ankara's incursion into Syria in 2019.
The regions close to occupied areas Serekaniye, Gire Spi and Afrin are targeted by Turkey and its Mercenary forces, bombing daily the villages around.
To support the revolution in Kurdistan and denounce the attacks on the region, demo and actions are taking place in cities around the world. Here is the call for action from Rise up 4 Rojava
Meanwhile in Bashur (Iraqi Kurdistan) , the fights go on between the People's Defense Forces (HPG) and the Turkish army in the Girê FM and Girê Cûdî areas in the Zap region of the guerrilla-held Medya Defense Zones in Başur (Southern Kurdistan/Northern Iraq). The Turkish army has been conducting an invasion operation for over a month now in different regions of Başur. (More information about the guerrilla actions carried out within the framework of the offensive at Girê FM)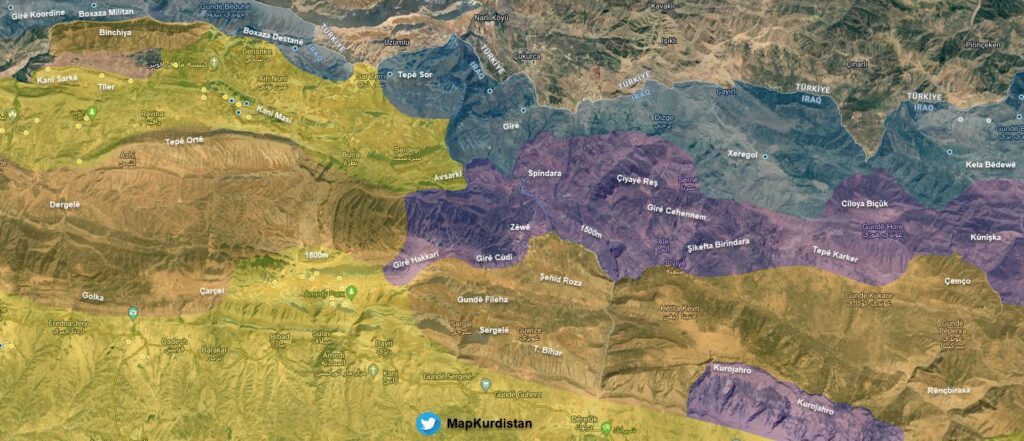 On the 28 and 29 May, Şehîd Silava and Şehîd Beriwan were honored and remembered as the first YPJ fighters who felt martyrs for the revolution.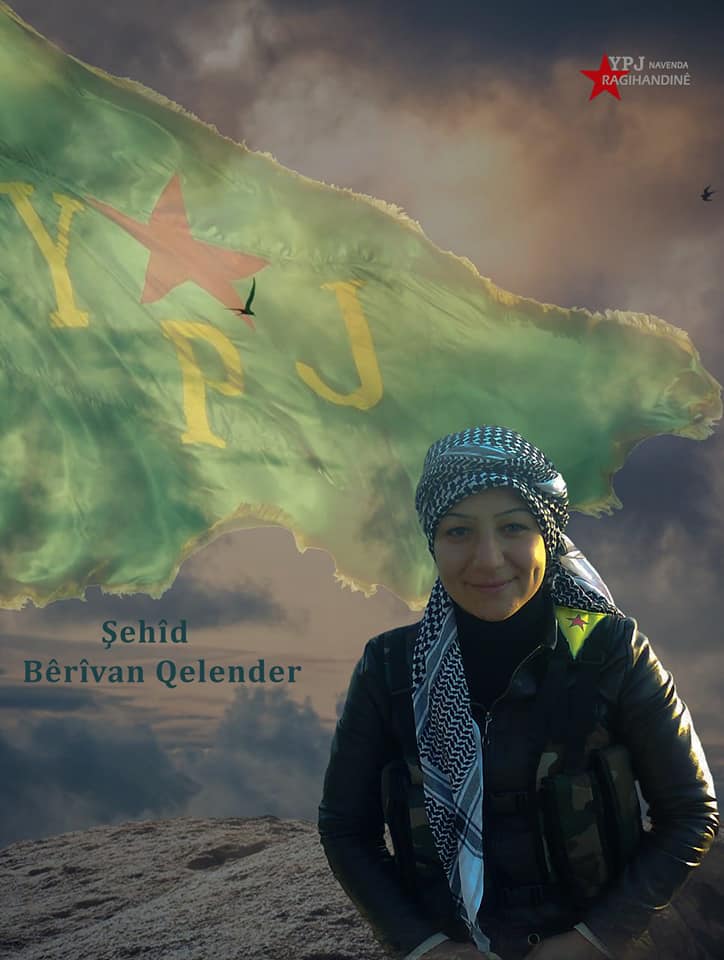 Initially, member of the Revolutionary Youth Movement, Şehîd Beriwan later joined the ranks of the People's Self-defense Units (YXG), renamed, in 2012, YPG. She then joins the Women's Protection Units (YPJ) at its creation. She felt martyr May 28, 2013.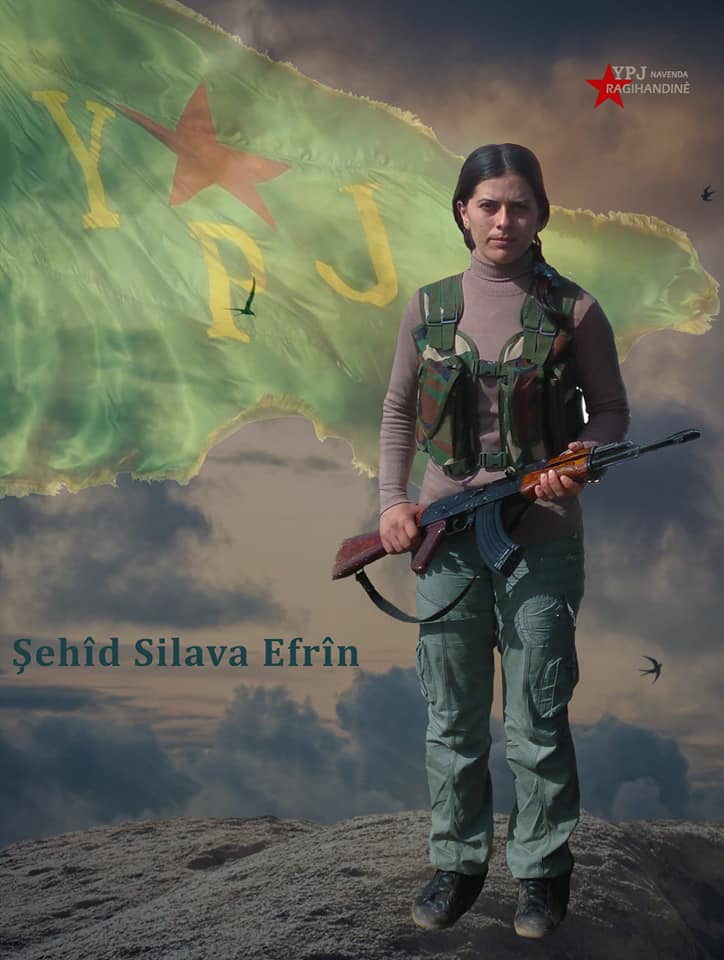 On December 1, 2011, Silava became the first woman from her village to join the ranks of the YPG, taking the name Silava Efrîn. Şehîd Silava and four of her companions felt martyred during an attack of the village of Basile in Sherawa on May 29, 2013.