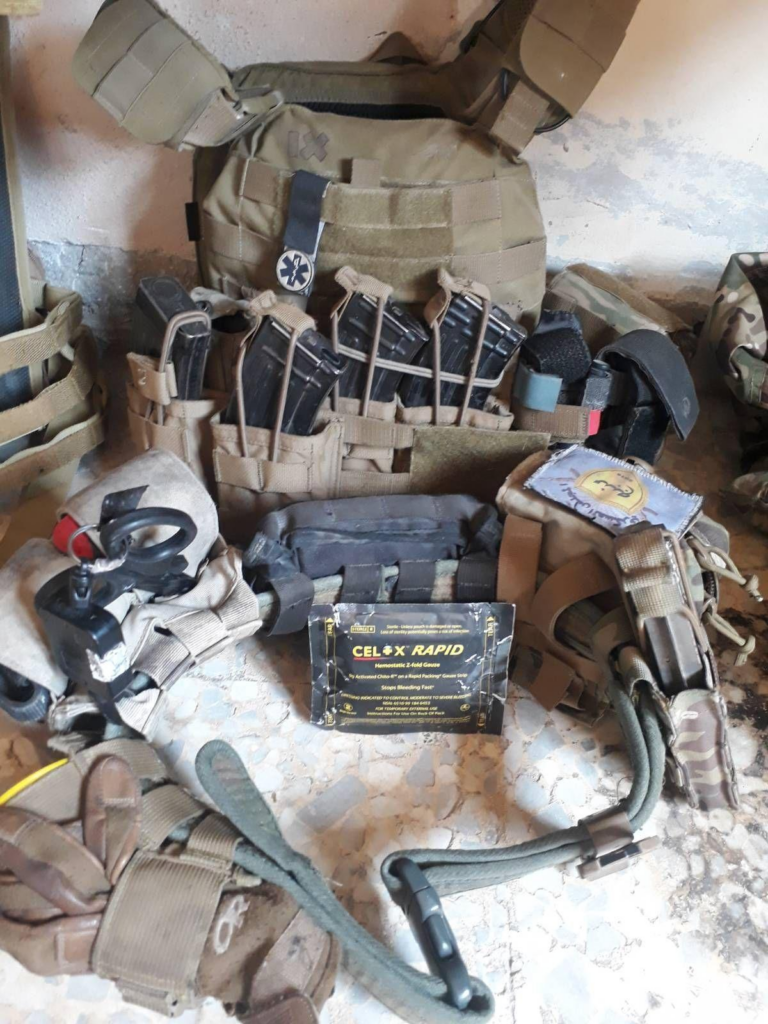 [EN]
New Celox bandages have arrived in Manbic in North and East Syria. Even tough the war on Rojava has disappeared from the headlines, the Turkish fascist state continues its attacks relentlessly. From the occupied territories in Afrin and between Serekaniye and Tel Abyad, shellings regularly target the villages and the cities nearby.
Shengal and its self-defense forces are also continuously under attack. Last week, Turkish airstrikes killed an YBŞ commander wounding several other. The next day, an airstrike on the health clinic treating the injured YBŞ members and civilians was totally destroyed, killing the YBŞ fighters who had survived the previous attack, civilians and health workers.
Let's strengthen internationalist solidarity with the Rojava revolution and the Kurdish liberation struggle wherever it's under attack!
[FR]
De nouveaux pansements Celox sont arrivés à Manbic, dans le nord et l'est de la Syrie. Même si la guerre au Rojava a disparu de l'actualité, l'Etat fasciste turc poursuit ses attaques sans relâche. Depuis les territoires occupés à Afrin et entre Serekaniye et Tel Abyad, des tirs d'obus ciblent régulièrement les villages et les villes proches.
Shengal et ses forces d'autodéfense sont aussi continuellement attaqués. La semaine dernière, des frappes aériennes turques ont tué un commandant YBŞ et en ont blessé plusieurs autres. Le lendemain, une frappe aérienne sur la clinique traitant les membres des YBŞ et les civils blessés a été totalement détruite, tuant les combattants YBŞ ayant survécu à la première attque et des civil-e-s..
Renforçons la solidarité internationaliste avec la révolution du Rojava et la lutte de libération kurde partout où elle est attaquée !